DIXIE FORD PERFORMANCE VEHICLES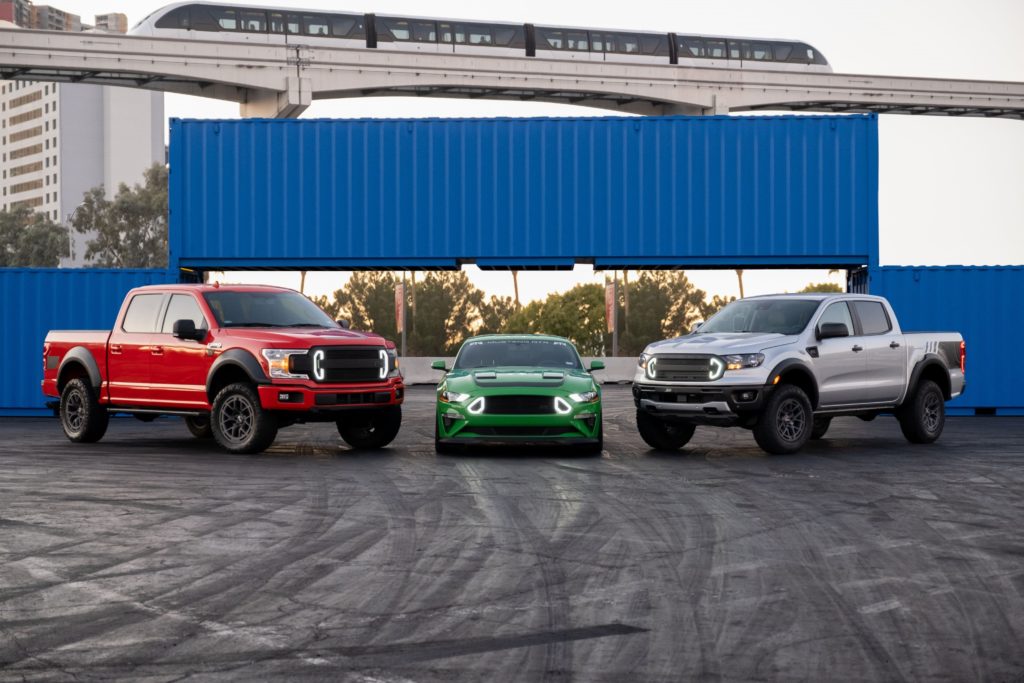 RTR VEHICLES
Dixie Ford is excited to add the RTR Vehicle line up to the mix of products and services we offer here. With Mustang, F-150 and the Ranger we will have something for everyone's passion. Dixie Ford is a certified builder for the RTR Vehicle line up making it quick and easy to build your vehicle of choice from a factory order or even one right here on our lot.
RTR began in 2007. At just 26 years old, a young man named Vaughn Gittin Jr had a big idea.
Already competing in a Ford Mustang, after working very hard to make his way forward in motorsport while still holding down a full-time job during the week, Vaughn had immediately noticed a special camaraderie in the Mustang community.
A year prior in 2006, as soon as his first Mustang race car had been built, Vaughn instantly realized he was a part of a special group. An entire car culture existed inside the Mustang community, and Vaughn had found himself right in the middle of it.
So in 2007, Vaughn was wondering why so many people didn't see what he saw. The Ford Mustang was a fantastic car… but the general car culture around him was much more focused toward the import scene and import cars. Although the Ford Mustang was great, the styling options available at that time for those who wanted a more personalized touch were a little… dated.
That's when the idea struck Vaughn. It was time to offer something different to the Mustang community. A blend of American Muscle and European inspired styling. Aggressive but stylish. Subtle but provoking emotion. A modern take on an iconic vehicle.
The RTR vision was born.
In 2009 the very first Mustang RTR was released. The following year in early 2010, an official alignment between Vaughn and Ford Motor Company was welcomed, pushing RTR beyond a traditional aftermarket company and into availability within approved Ford Dealerships.
From the very beginning, the world has been learning what we are – an OEM+ performance vehicles company. For a very specific group of car and truck owners who wanted a little more.
Now nearly a decade later, a group of very passionate and talented people at RTR are still designing and delivering RTR vehicles to select Ford Dealerships around the world. Those RTR vehicles come with full OEM warranty and financing options, and are manufactured to the highest OEM standards.
Here at RTR, we live by the phrase "Available to All, Not for Everyone." We mean it.
The team at RTR have been designing and building very special cars, for very special people, for almost ten years. We know everyone is not meant to be an RTR owner – and that's the whole point.
We know that most people are happy being the same as everybody else. Most people are happy to drive the same cars as their neighbors or friends. They are happy to be unnoticed, just to blend in, and most people have almost given up on the fire and passion they once felt.
But the people at RTR are not like that. We are full of passion, and we want to feel the emotion when we see or drive a great vehicle. We want to help others who are like us feel that emotion too.
And because you are here… we think you also haven't given up on feeling passion and emotion with the vehicles you drive.
You are one of us.