DIXIE NATIONAL LEASING
Dixie National Leasing – Driving Solutions
Dixie National Leasing is a well established wholesale leasing company that caters to all commercial and personal leasing needs. Please contact us with any questions, inquiries or quote requests. We look forward to the opportunity of earning your business. Our goal is to provide driving solutions for all our leasing customers needs.Ask us about our Current Rate
Flexible Lease Terms: No matter your driving habits, we have an option that fits your needs. We work with you to understand your specific driving patterns, and construct a plan that suits your lifestyle.
Competitive Rates: Our terms are very reasonable, and will help control your monthly vehicle costs.
Personalized Service: We have leasing professionals available with over 20 years experience in the automotive industry to provide advice and assistance.
All Makes & Models: It does not matter what manufacturer or model of vehicle you want to lease, we can help. We buy all our leased vehicles at wholesale pricing, and pass that savings onto you.
New & Pre-owned: Not all consumers need to drive a brand new vehicle, so we have the ability to lease pre-owned vehicles too. It is a smart way to save money.
Commercial Vehicles: It can be difficult to find financiers for your commercial vehicles, but we welcome your business. Leasing your vehicle also helps to free up capital. Businesses don't want to invest in a depreciating asset; that is why leasing is a wise decision for your bottom-line.
Personal Vehicles: Most consumers want to drive a better vehicle for the same price or less as financing with shorter terms, change vehicles more often, no trade-in risks or hassle, and keep their maintenance cost low. Leasing does all of those things, which makes it a wise option for most automotive consumers.
Leasing Information
Dixie National Leasing
5495 Dixie Road
Mississauga, ON L4W 1E6
Main Line: 905-629-1300
Toll Free: (877) 237-7045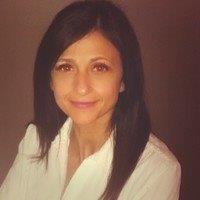 Maria Perri
Commercial Fleet Manager
Phone: 905-247-0699
Email: mperri@dixieford.com