ABOUT RTR SPEC 3
The 2021 Mustang RTR Spec 3 combines our Modern Aggressive Styling and industry leading, OEM quality body parts with our Tactical Performance Suspension parts along with an all new supercharger kit for the V8-powered 2021 Mustang GT. Each part has been engineered to improve the overall look, functionality, and performance of the already superior Mustang. In addition to the added appearance parts the Spec 3 kit allows for the continued customization of the vehicle through the adjustable suspension components, allowing RTR owners complete control of their Mustang's handling and performance. All Spec 3 components have been track-proven and validated by professional Ford test drivers and Formula Drift Champion Vaughn Gittin, Jr.
RTR SPEC 3 Performance
Experience the raw power of the new supercharger developed by Ford Performance and ROUSH. Not only do these kits maintain the factory powertrain warranties, they also boost performance to 700 horsepower and 610 lb-ft of torque at 12psi with 91 octane fuel. This supercharger kit is in the TVS (Twin Vortices Series) line which are proven to deliver an increase in power, throttle response, and fuel economy. These kits can be installed on both manual and automatic 2021 Mustang GT's.
RTR SPEC 3 EXTERIOR
When designing the 2021 Mustang RTR Spec 3 it was essential that each part on the vehicle would have a specific purpose. With keeping functionality in mind, there is also plenty of signature RTR style included in there RTR Package. Starting with the iconic RTR Upper Grille with LED Lighting and Lower Grille.

Not only are these Grilles designed for style, they also increase air flow to the radiator for improved engine cooling and performance. All dealer-built RTR Spec Packages also include Dealer Only parts, badging, and graphics that set the Spec 3 apart from all others on the road.

Every Spec 3 includes RTR Tactical Performance Lowering Springs, Adjustable Front and Rear Sway Bars, and Adjustable Shocks and Struts engineered to create the exact stance and performance combination needed to handle all operating conditions. Though with simple adjustments multiple setting combinations can be achieved; such as understeer, oversteer, or the fine-tuning of the dampers. Each Mustang RTR Spec 3 is set up by the dealer with the custom suspension set-up that has been perfected through countless hours of testing and validation both on the street and at the track.

To complete the RTR style, the Spec 3 comes standard with a set of Matte Charcoal 20" RTR Tech 7's wrapped with Nitto NT555 G2's (275/35R20).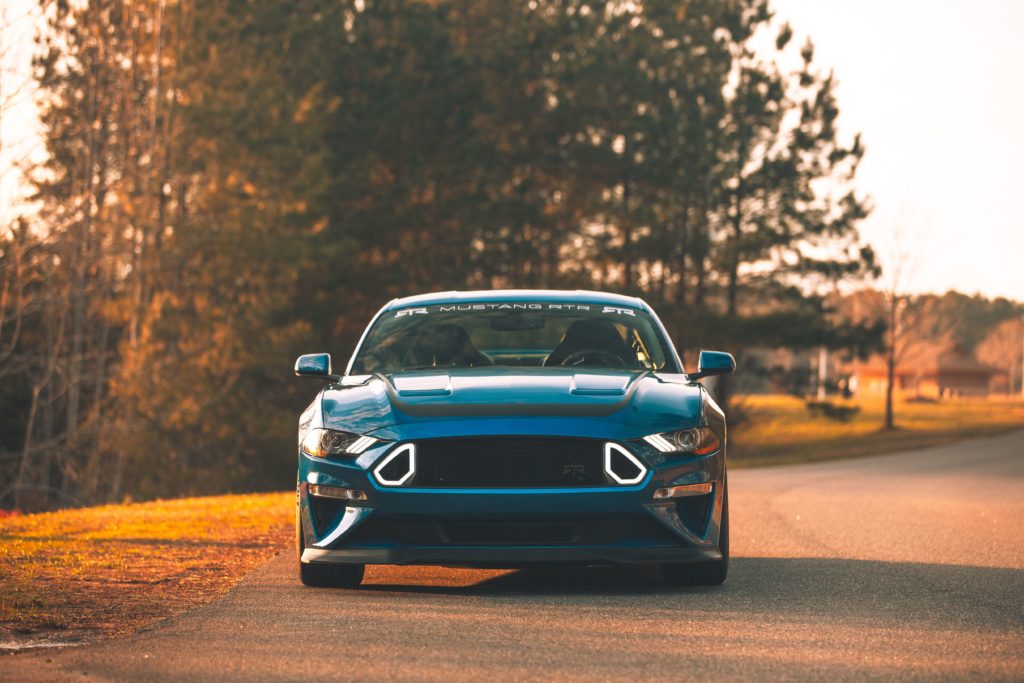 RTR SPEC 3 EXTERIOR
Our goal with the Spec 3 package is to add a touch of the RTR style that accents the comfort and style already in place by Ford.

The Spec 3 package includes the black RTR Floor Mats featuring an embroidered RTR logo in the center of the floor mats. The RTR Floor Mats not only protect your car's interior but add a touch of customization.

In addition to the Floor Mats, the factory Ford shift knob is replaced with a Black 6 Speed Shift Knob with our RTR logo engraving. RTR takes a clean and simple approach vehicle personalization.

To complete the sleek, personalized style of the Mustang RTR each Spec 3 receives a serialized dash plaque that is personally autographed by Vaughn Gittin, Jr.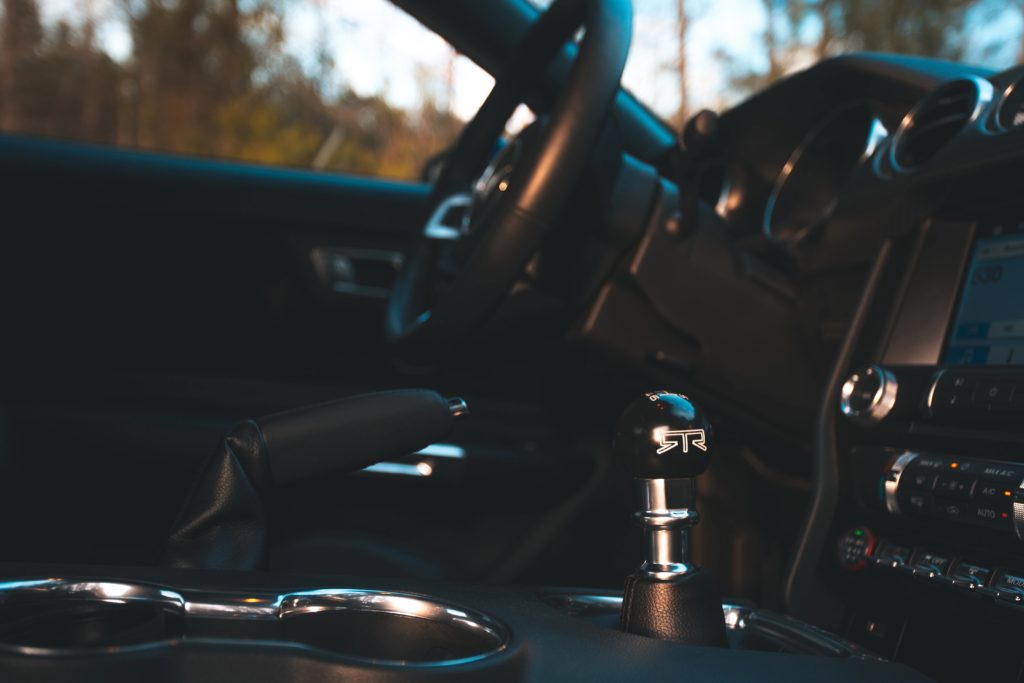 Build Now